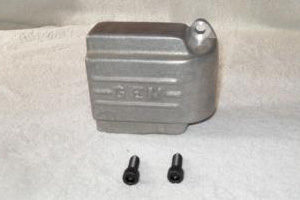 EX-01
The Favorite! Copy of GEM box muffler for 610/820 West Bend engines. Good performance with fair noise reduction. *No more RH mufflers left. If I ever make any more, its going to be after I get caught up on everything else. (see the REED muffler below). available in reversed (welded) for LH engine,$90. (2 LH mufflers left. No more coming.)
Read notes here
.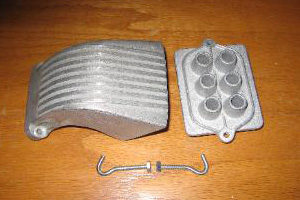 EX-02 No more headers! NOTE, 1 cap left a/o 5-18-21 Muffler cap and bolts only, $29. Stainless bolts and nuts only, $5 pair.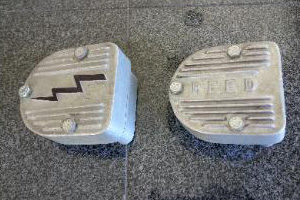 EX-03
Early REED style thin muffler, exhausts rearward for either LH or RH engines. Available in REED script or lightning bolt (Mc only)cover. For Mac, WB580, PP58. PP model fits WB500 rookie, and some Clinton chainsaw engines. $55.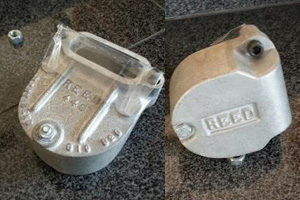 EX-05
Early REED 2 piece box muffler for 610/820 WB engines. Nice economy muffler! $55. Note, I mill the exhaust hole to order for each side. You can order this uncut, and put your exhaust hole where ever you want it.
Now available in LH or RH.