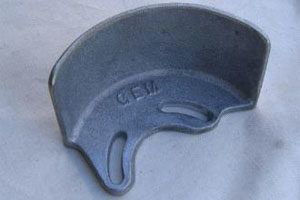 MP-01
GEM style outboard chain guard. Fits all Macs. $29.

MP-02
Belt Starter Cups. Short one fits all Mac's and West Bends except 101A and later. Long one fits anything. Billet aluminum tumbled finish. Perfect balance. $35.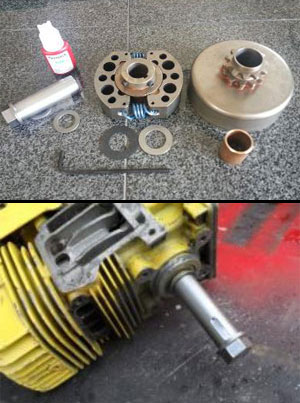 MP-03
NOTE. We no longer stock the whole clutch kit, only the adapter and misc parts. The clutch is readily available from Comet Kart Sales, Russel Karting etc. It is the Noram GE series, 11 tooth-3/4 bore. The bushing length must be turned down aprox. 060″. We will supply the blue springs while supply lasts. Adapter only, includes seal guard, key, blue thread lock, and instructions. $49. Read instructions here.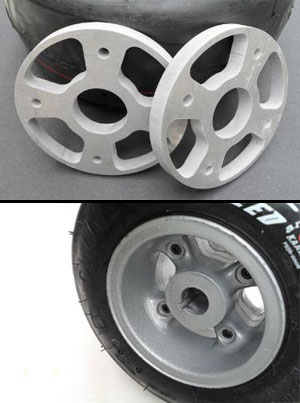 MP-04
Precision Wheel Spacers. Full support spacers for 5 inch, 4 spoke Precision wheels as found on Hornet karts and others. Water jet cut from ½ inch aluminum plate. Stack nicely. No burrs, no wobble, ready to go! $69. pair, $124. two pair.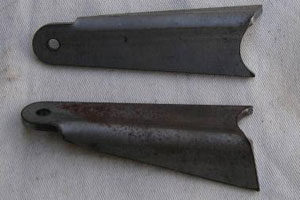 MP-05
Go Kart 800/1200 and Flexo spindle arms. Exact copy of original. $29. pair.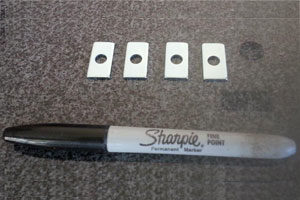 MP-06
West Bend shroud clips. Zinc plated steel replacement clips for 510-700 engines. 4 for $10.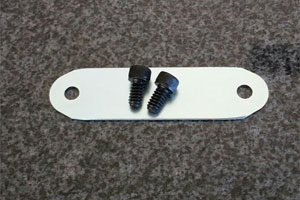 MP-07
Mac Exhaust Cover. Zinc plated steel cover lasts a lifetime. For storage or shipping an engine. $3.25 each/ $15. for 5 pack.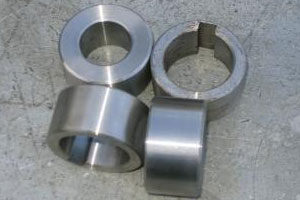 MP-08
Steel weld-in slugs to convert steel bearing wheels to 1" live axle for fun karts. 1-3/8" OD. Set of 4 for 2 wheels. $20.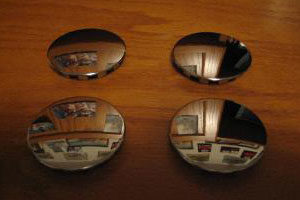 MP-09
Dart Hubcaps for 5" turbine wheels, show chrome, set of 4 $39. No longer available, sold out!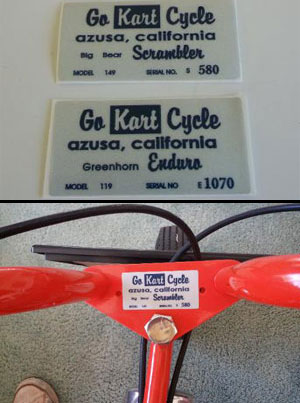 MP-10
Go Kart Cycle stickers for Big Bear Scrambler and Greenhorn Enduro. Finish off that restoration with this quality sticker! Reflective vinyl, ink jet, and clear coated. $25. each.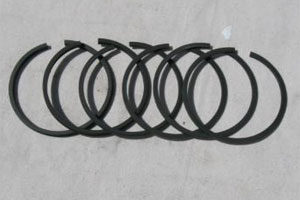 MP-11
Briggs 5 horse flathead gaskets and ring sets. Rings are 010, 020, and 030 only, no standards. $7.99 for 2 sets of gaskets or rings.

MP-12
Briggs 5, 2 sets of gaskets or rings, $7.99 each.